General Information About The VCFPA
We'd like to give you some general information about the VCFPA, but before we do we'd like to tell you who we are!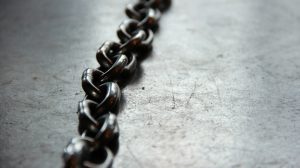 We are people like you! We are foster parents, relative care providers, adoptive parents, resource families and most importantly—we are everyday people that make a difference in our community. We can help someone that has no-one else.  We ARE the links in a chain that can't be broken, cut, or strained.
Alone, this is a daunting task. No matter how long you've done this task, you quickly realize that it not possible without support, encouragement and community. That's why we have come together as a group. We learn from each other, support each other and speak with a single voice. This helps us to become stronger and better care providers. We can learn from each other, teach each other, support each other and advocate for each other.
Our History
The Ventura County Foster Parent Association began as a small group of foster and kinship care providers in 1984 looking to exchange knowledge and information. In the 32 years since we began, we have supported thousands of children and care providers in our community. We have expanded our mission and goals and have evolved with the demands of this profession to support children who are in great need—children that have experienced severe trauma and abuse. Children who need to learn to be loved and cared for without strings attached.
Who We Serve
The Ventura County Foster Parent Association is now chartered as Chapter 25 of the California State Foster Parent Association. We are a registered 501(c) 3, non-profit, charity with the Internal Revenue Service and serve over 1,600 children who are in out-of-home court ordered care, as well as, over 450 foster, kinship and biological families within Ventura County.
Our Membership
Our membership is comprised of care providers who donate their time, knowledge and personal resources—all to provide a better a life for those who are in a helpless position.
Our Board of Directors
Our Board of Directors and Officers have over 125 years of combined experience in foster care, kinship care, behavioral health, juvenile justice and child development. Our Board takes every opportunity possible to teach, support and be an example for those around us. Our association is governed by officers that are elected from our membership and that meet the requirements of office, as outlined in our Constitution and By-Laws. The Board of Directors meets at least monthly to oversee the activities of the association and to address, whenever possible, the needs of our members, foster and kinship care provider, and most importantly—the foster children in the Ventura County.
Our Partnerships
We partner with key state and county agencies, other national and local non-profits, community leaders, key advocates and domain experts to help us meet our goals and mission. As a group, we agree that our mission and core beliefs will be the guiding force in all our activities. We will take every opportunity to help the community better understand the needs of the children we care for and the families we support.
Contact Us To Learn More!
You're Not Alone!